Our customers' satisfaction, protection of the health & safety of our employees, contract staff and sub-contractors, conservation of the environment, efficient and sustainable use of energy and the safeguarding of interests on Basic Nuclear Installations (BNI) are the key aspects of ARDATEM's strategy.
Respect for these key aspects forms the basis for the company's global management system. This system incorporating Quality – Radiation Protection – Security – Health & Safety – Environment / Energy is based on the fundamental principle of continuous improvement and satisfies the requirements of ISO 9001, MASE, QUALIANOR, APSAD I7/F7 and EDF/UTO.
We are committed to respecting the following four key objectives:
TO SATISFY OUR CLIENTS
TO IMPROVE OUR QRSSE MANAGEMENT SYSTEM
TO PROTECT THE HEALTH & SAFETY OF OUR EMPLOYEES / CONTRACT STAFF / SUB-CONTRACTORS
TO LIMIT THE IMPACT OF OUR ACTIVITIES ON THE ENVIRONMENT / ENERGY
These objectives are defined in a management programme and in our QRSSE policy on an annual basis. This allows us to focus on our short, medium and long term results.
Aviability is our policy.
OUR CERTIFICATIONS: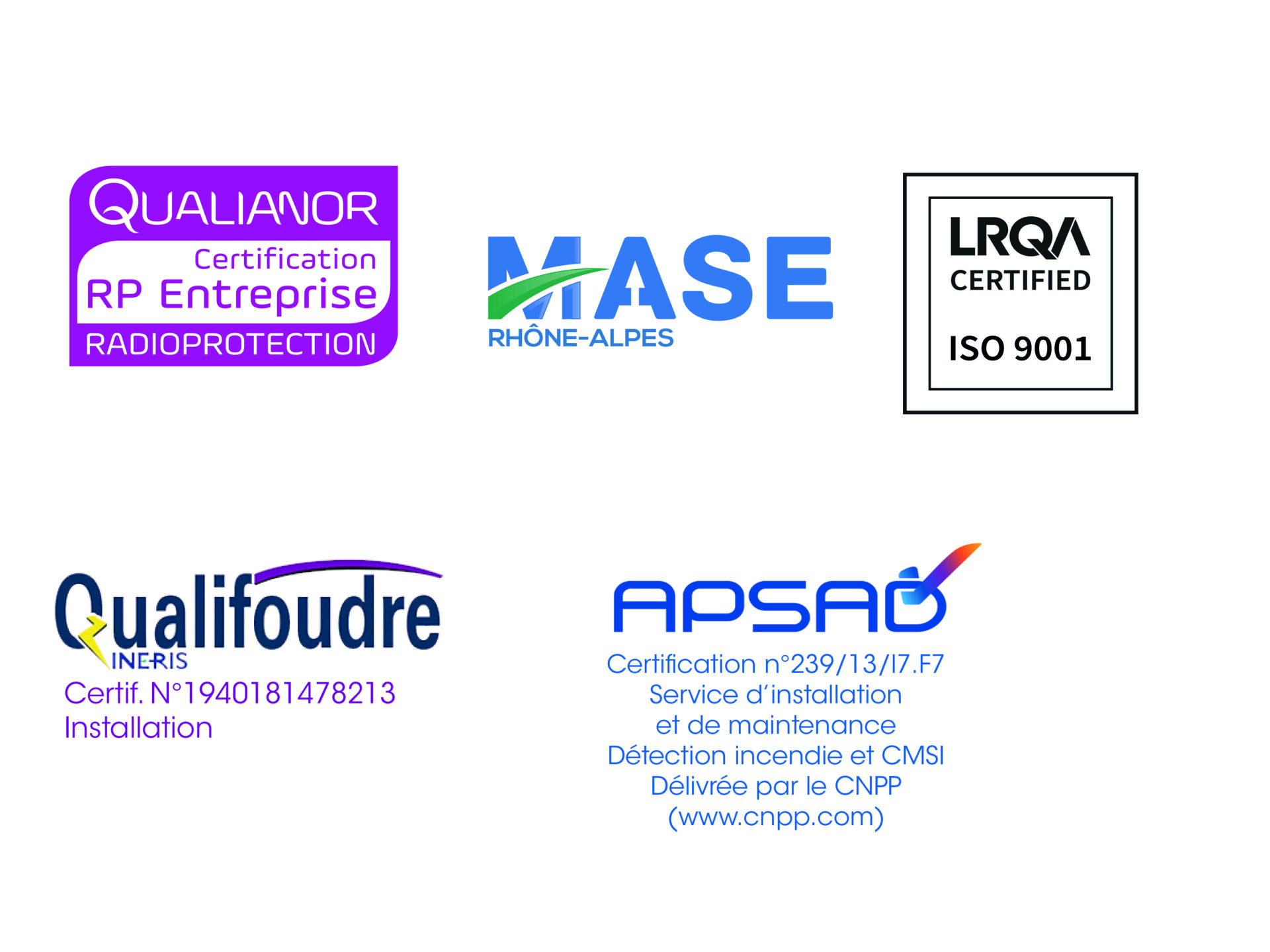 NUCLEAR AND EDF UTO APPROVALS:
/ Electricity and instrumentation & control
/ Rotating machinery
/ Intellectual services and technical assistance
/ Testing
Man, the company's first source of power