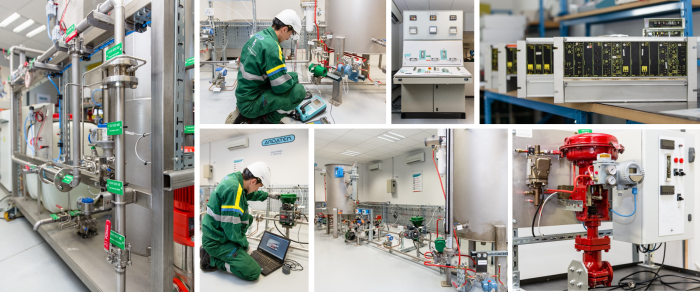 The Academy of The Nuclear sector and Applied Techniques (ANTA) is an internal school at ARDATEM dedicated to special environments (nuclear, naval defence, etc.). The aim of the training is to allow new recruits to acquire advanced skills but also to develop the skills of personnel experienced in nuclear professions.
Every year, 50 to 60 sandwich course students are welcomed to the centre. 25% of ARDATEM employees were on in-house work-study programmes. The retention rate (employees from the work-study programme still in place/number of people trained) is remarkable since 72% of ANTA's internal work-study employees are still in place (data from 2009 to 2019).

All the ANTA's training courses are given by trainers with experience in the fields concerned, ARDATEM employees or technical referents who work in the field alongside ARDATEM.
The ANTA centre provides educational tools on the ground.
Process and control simulator
Hydraulic module equipped with the site's installed equipment
Automation materials (instrumentation regulation 9020, micro Z, relaying, controbloc)
Valve system models
Model 6.6kv and ITG
DAI models
Tracing model